Introducing NexGard!
Posted on September 18, 2014 by admin in dog, fleas, Learning, product, ticks

NexGar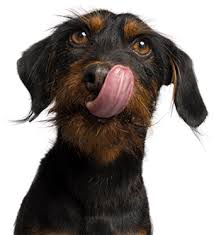 d (afoxolaner) is a chewable tablet that owners should be giving their dogs once a month, every month, by mouth. It kills adult fleas and helps to treat and prevent flea infestations as well as ticks.
Want to find out more info on NexGard's website? Click HERE
Why do people like it?
It kills existing fleas
It kills new adult fleas, before they can lay eggs
It kills American dog ticks that can spread Rocky Mountain spotted fever and and cause tick paralysis
It works strongly and efficiently ALL MONTH LONG
It is approved by the FDA
It won't wash off
It is easy to give (it's a beef flavored chewable similar to Heartgard)
What should I expect with using it?
It causes uncontrolled activity in the flea's central nervous system. Which means that you could see fleas moving around on the surface of your dog in a hyperactive state like they are dancing.
How do I stop a flea infestation?
Give NexGard to your dog each and EVERY month
Treat ALL of the pets in your house, even indoor cats.

Do you have a cat that needs to be treated? We recommend Revolution which is a once per month topical product to treat fleas in cats.