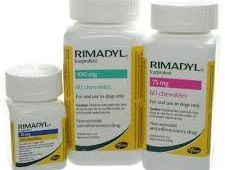 Posted on June 16, 2015 by admin in Uncategorized

The Rimadyl Rewards Program, which rewards those who have a dog who uses Rimadyl regularly, has recently updated their point values for each size bottle. This means that each time you buy a bottle of Rimadyl, you are actually getting more money loaded onto your Rimadyl Rewards card! The new point system is as follows: […]

Comments Off

on Rimadyl Rewards Program, 2015!

Continue Reading...
Posted on June 3, 2015 by admin in cat, grooming, info, kitten, Learning

Check out this video to learn how you can trim your cat's nails at home! Do you need a pair of cat nail clippers? Come by the clinic and buy a pair today!

Comments Off

on How To: Trim Cat Nails

Continue Reading...