Posted on September 18, 2014 by admin in dog, fleas, Learning, product, ticks

NexGar d (afoxolaner) is a chewable tablet that owners should be giving their dogs once a month, every month, by mouth. It kills adult fleas and helps to treat and prevent flea infestations as well as ticks. Want to find out more info on NexGard's website? Click HERE Why do people like it? It […]

Comments Off

on Introducing NexGard!

Continue Reading...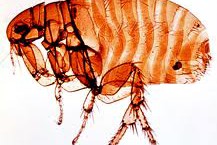 Posted on March 12, 2013 by admin in fleas, Learning

If you see fleas on your pet, then you may have fleas in your home too To help control and prevent flea infestations, ALL DOGS & CATS in your family must be treated with a flea preventative. Some medications such as Revolution, Comfortis, and Trifexis help by killing existing fleas and break the life cycle of fleas. […]

Comments Off

on Some Keys to Flea Control

Continue Reading...