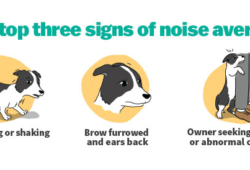 Posted on June 7, 2016 by admin in dog, holiday, info, Learning, Uncategorized

Just in time for thunderstorms and fireworks, we are happy to announce a new product (for dogs only) called Sileo that helps with noise aversion and noise phobias. It is the first and only FDA-approved treatment for canine noise aversion caused by events such as fireworks, thunder, construction noise and traffic noise. It calms without […]

Comments Off

on Sileo for Noise Phobia

Continue Reading...