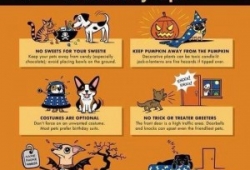 Posted on October 29, 2014 by admin in cat, community, dog, HelpingLostPets.Com, holiday, Learning, microchip

Remember that if your pet has a microchip, your contact and address information needs to be up to date in order for someone to contact you if your pet gets out or lost. If you've received your microchip from us, or if you have a microchip that was implanted by a rescue group that was […]

Comments Off

on Halloween Pet Safety Tips

Continue Reading...
Posted on June 21, 2014 by admin in cat, dog, Found, HelpingLostPets.Com, info, Lost

Does your cat or dog wear a collar and ID tag? Studies show that 80 percent of pet owners believe that it's important that their pets wear identification tags. However, only 1 in 3 owners say their pets always wear them. This can be a problem. While microchips are a good emergency measure for if […]

Comments Off

on Pet ID Tags

Continue Reading...
Posted on May 5, 2014 by admin in event, holiday, Promo!

Announcing a limited time special, through May, in honor of National Pet Week 2014! $42.50 Includes: a microchip microchip enrollment nail trim anal gland expression     (a $98.70 value) Call us today to set up your appointment at 770-786-2193!

Comments Off

on National Pet Week Special!

Continue Reading...