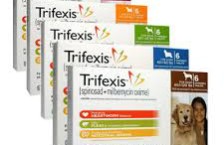 Posted on May 23, 2014 by admin in info, product

From Elanco: When Trifexis was approved by the FDA in 2011, based on product stability data available at launch, the product was granted 24 month expiry dating. Further testing conducted post-approval has now proven longer stability, resulting in 36 month expiry from date of manufacture. The extension of expiry dating is valid for all product […]

Comments Off

on Trifexis Expiration Extension

Continue Reading...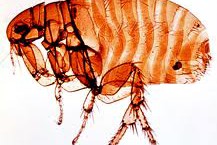 Posted on March 12, 2013 by admin in fleas, Learning

If you see fleas on your pet, then you may have fleas in your home too To help control and prevent flea infestations, ALL DOGS & CATS in your family must be treated with a flea preventative. Some medications such as Revolution, Comfortis, and Trifexis help by killing existing fleas and break the life cycle of fleas. […]

Comments Off

on Some Keys to Flea Control

Continue Reading...